ABOUT
Steve Blades and www.m4ths.com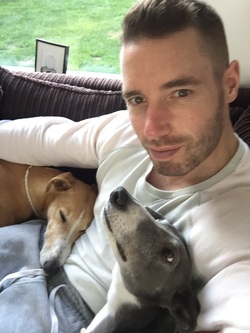 I am a qualified maths teacher working in the UK.
At the end of 2009 I decided to set up a YouTube channel because I thought I could do more to help the kids (now called 'young people') in my school learn more away from the classroom. I wanted to give them the opportunity to access material from our lessons in their spare time so they could learn at their own pace. In 2009 'pace' was one of the main focuses of lessons and I often thought that perhaps we were leaving students behind in our quest to shoehorn so much into the lessons.
I invested in a video camera and stole a retort stand and clamp from the science department and made a few videos and uploaded them to YouTube. The videos seemed to help some of my students and others seemed to be watching them around the world. Well it was either that or my mum was clicking refresh a couple of thousand times a day to make me feel popular.
I wanted a platform to put the videos on and it seemed a good idea to make a website. The Youtube videos were linked from the site and I started making a few more pages.
Roll forward a couple of years and the videos went digital and that format remains some 5 or 6 years on.
As well as the videos I started uploading free worksheets and ebooks for students, teachers and parents to use.
The site continues to produce resources fro GSCE and A Level Maths and I plan to expand it further when I find the time in my holidays.
In my spare time I am an avid greyhound fan and have adopted ex racing dogs who live with me and keep me sane. I have also spent many hours volunteering for rescue and re-homing charities.
---
HISTORY
Some changes over time!
Below are a few of the images fro history as the website has evolved.